THE WOODLANDS, TX – Operation Pets Alive is partnering with the national nonprofit Petco Love to give pets their best shot at healthy living by hosting a free pet vaccination event on May 29, 2022.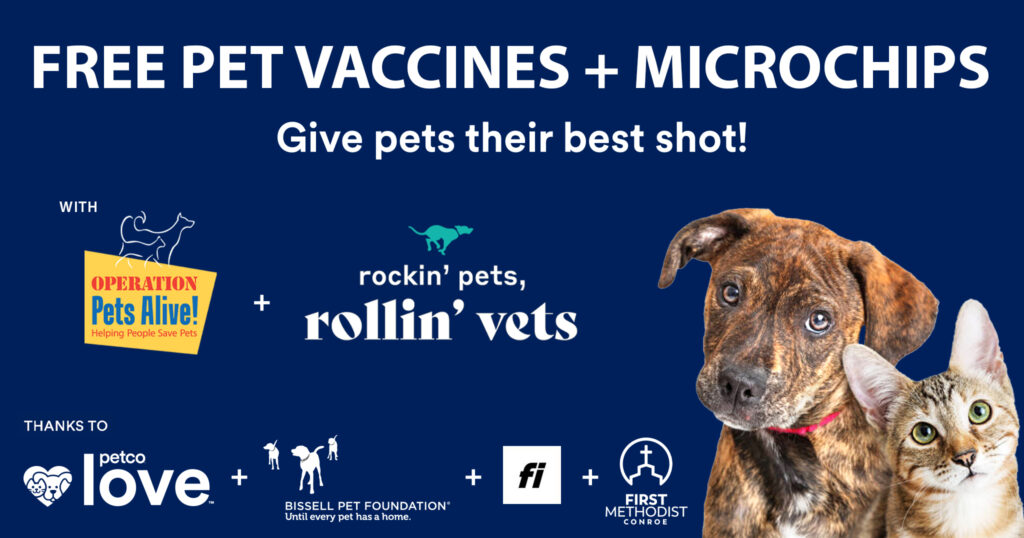 In an effort to encourage pet owners to keep their pets up to date on vaccinations, Petco Love will provide free pet vaccinations to Operation Pets Alive for family pets in need. As puppy and kitten season approaches, pets' exposure to contagious and deadly diseases (parvovirus, distemper, and panleukopenia) increases, but it can be prevented with a simple vaccine.
Operation Pets Alive has partnered with Rockin' Pets, Rollin' Vets to host the free vaccination event. Together, they aim to vaccinate 300 pets through this effort. The free vaccination event will take place on May 29, 2022, from 2:00 pm to 5:00 pm at First Methodist Conroe at 4308 W. Davis Street in Conroe, Texas. Vaccinations will be provided on a first-come, first-served basis. The vaccines distributed through the Petco Love initiative will be the DAPP Canine and FVRCP Feline vaccines. The event is also sponsored by Fi Nano, which allows up to 300 animals to be microchipped.
"Thanks to Petco Love, we are able to offer these important vaccines at no cost to pet owners," said Sue Woody, vice president of Operation Pets Alive. "We urge community members to take advantage of this free resource to help reduce the spread of disease and ensure the health and well-being of pets in our community."
The Give Pets Their Best Shot initiative makes crucial pet vaccines accessible to pet owners who may be experiencing financial challenges and ensures that cost is not a barrier to protecting pets from preventable diseases.
"Treating these deadly diseases can be prohibitively expensive for many pet owners," said Susanne Kogut, president of Petco Love. "By providing free vaccinations to those who need them, we can help these pets live healthy lives. Through this national effort and our other Petco Love Care initiatives, we continue our 22-year history of strategic investment and innovation to end the unnecessary euthanasia of pets."
National Pet Vaccination Month is a continuation of Petco Love's 1 Million Pets Free Vaccination campaign, which has helped 400,000 pets to date. Fifty percent of pet parents surveyed reported that their pets had never been vaccinated against these diseases. With the Bissell Pet Foundation as an additional partner this month, Petco Love's goal is to increase awareness and accelerate vaccine distribution.
For more information on Operation Pets Alive and Rockin' Pets, Rollin' Vet's Vaccine Event, visit this website. Learn more about Petco Love's national vaccine effort and the life-saving impact on petcolove.org either freepetvaccines.org.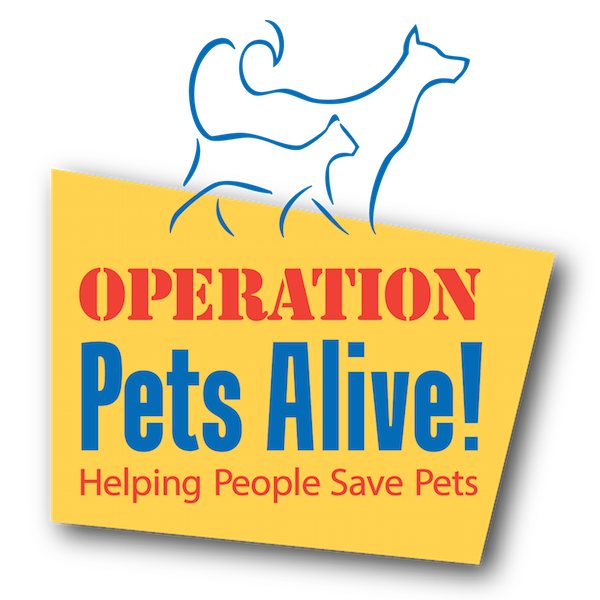 Operation Pets Alive (OPA) is an all-volunteer, nonprofit organization that strives to make Montgomery County a no-kill community through innovative programs that increase community awareness, reduce the number of dogs and cats entering our shelters and increasing the number of dogs. and cats that come out alive from our shelters.
At OPA, we rely entirely on volunteers to carry out our life-saving work. Each year, we rescue thousands of homeless pets and impact the lives of hundreds more through our Core Programs. All thanks to countless hours of volunteering. Join us and learn how you can make a difference in the lives of Montgomery County's homeless animals by visiting operationpetsalive.org or by following us on Facebook, Instagram, TikTok, Twitter, YouTube and LinkedIn.
Founded in 2015 and headquartered in Houston, Rockin' Pets, Rollin' Vets, formerly known as South by South Vets, is a state-of-the-art mobile veterinary clinic revolutionizing the industry and the way veterinary care is delivered. to their patients. By bringing comprehensive medical services directly to the homes of pet owners, the company's goal is to provide exceptional veterinary care and customer service while reducing unnecessary stress on pets and their owners. Rockin' Pets, Rollin' Vets currently operates five full-service mobile veterinary clinics staffed by seven Doctors of Veterinary Medicine and twelve qualified Veterinary Technicians. The company's capabilities include wellness and disease screenings, in-house laboratories, radiology, end-of-life care, routine surgeries, laser therapy and dental procedures.
Rockin' Pets, Rollin' Vets currently provides pet care in the greater Houston area and expanded to The Woodlands in January 2022. You can learn more about them at rollinvets.com and follow them on Facebook and Instagram.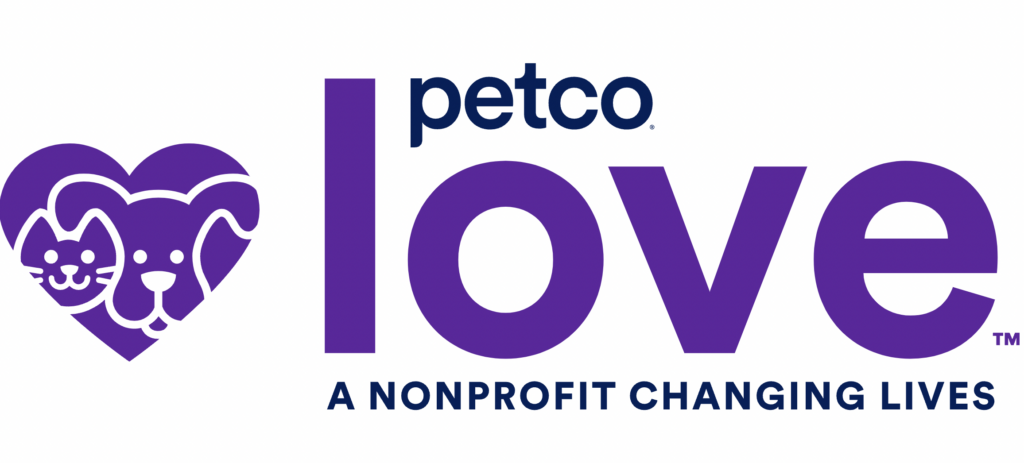 Petco Love is a nonprofit organization that changes lives and makes pet communities and families closer, stronger and healthier. Since our founding in 1999 as the Petco Foundation, we have empowered animal welfare organizations by investing $330 million in adoption and other life-saving efforts. We've helped find loving homes for more than 6.5 million pets in partnership with Petco and organizations across the country.
Our love of pets drives us to lead with innovation, creating the tools animal lovers need to reunite lost pets and lead with passion, inspiring and mobilizing communities and our 4,000+ animal welfare partners to drive a change that saves lives together with us. Join us. To visit petcolove.org or follow us on Facebook, Instagram, Twitter and LinkedIn to be a part of the life-saving work we do every day.